Xiaomi Luggage Classic 20
Durable Makrolon™ polycarbonate by Covestro
Spinner wheels, zippered mesh compartments
TSA-approved lock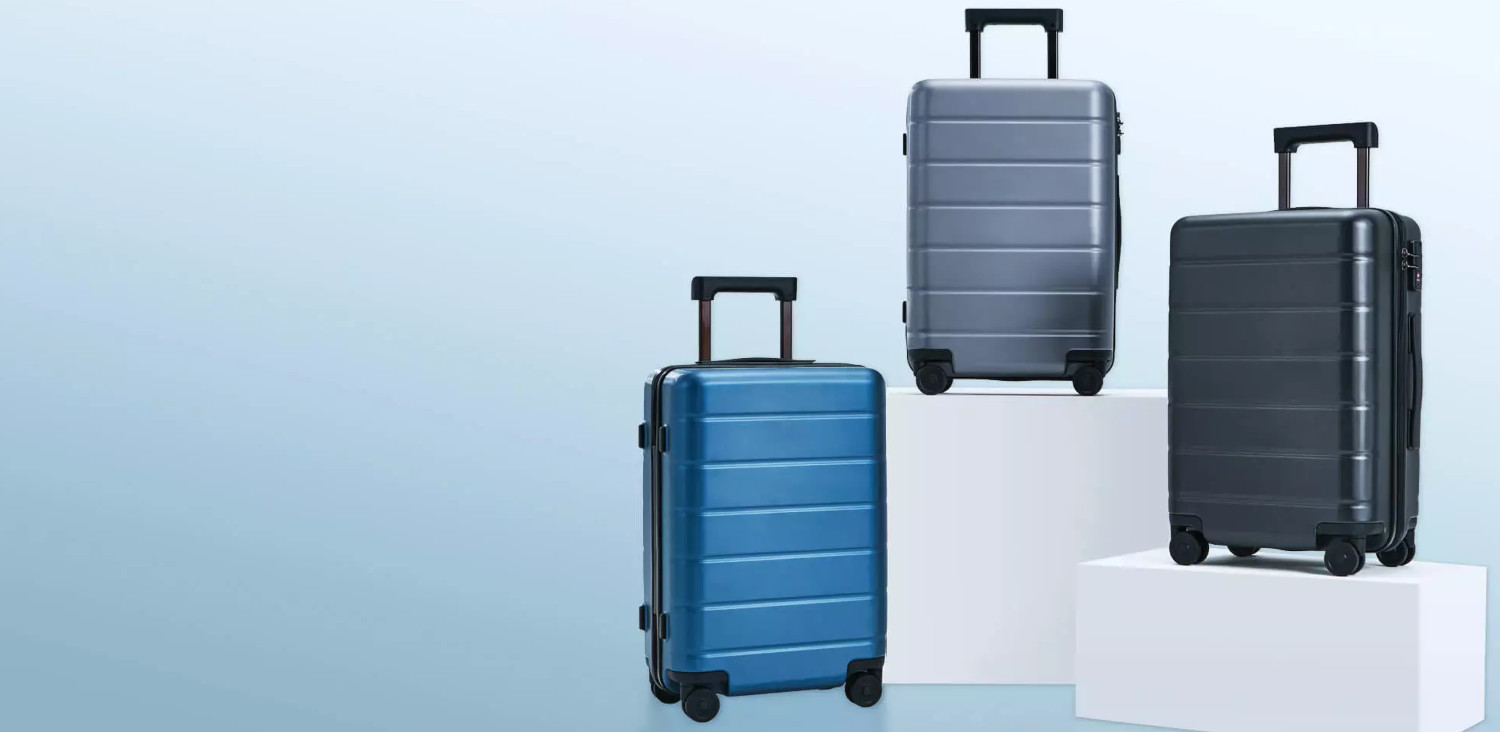 Lightweight and

scratch-resistant

TSA lock for improved safety
Covestro PC material

offers good pressure resistance

Sturdy, smooth motion

telescopic handle

Dual-bearing spinner wheels,

smooth and ultra-silent

20″ carry-on with 38-litre capacity
Your indispensable travel companion
On your journey through life, sometimes it's smooth sailing, and other times you run into storms. That's when you need a tough, durable luggage. While you're exploring the sights in some exotic new place, you'll be glad to have a reliable, easy-to-use carry-on, with every detail carefully designed to make every step a little bit better.
Triple-layer composite Covestro PC material offers good pressure resistance
Made with recyclable Covestro PC material, the surface of the case offers improved scratch resistance, and the three-layer composite structure makes it exceptionally tough and durable, holding its shape despite pressure. To keep you safe from unexpected troubles on the road.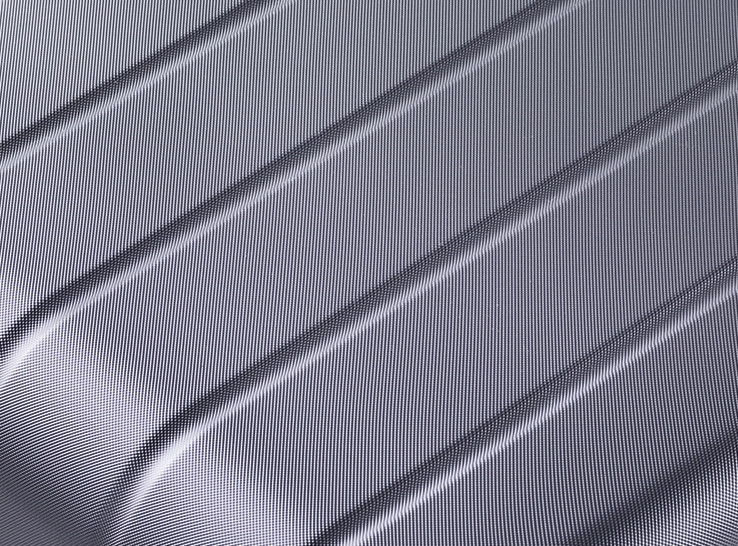 Honeycomb exterior offers greater durability and support against pressure and impact
The surface of the case features tiny honeycomb dot ripples for improved scratch-resistance. The horizontal grooves on both sides provide structural support to absorb pressure and impact.
Each feature has been thoroughly tested to ensure superior toughness and durability
Features like the rolling motion and scratch and pressure resistance have been rigorously tested, to ensure that each case performs well over its entire service life and under all different travel conditions.
Telescopic Jerk Test

(1200 times)

Handle Jerk Test

(1200 times)

Wheels Endurance Test

(Distance of 36km)

Telescopic Endurance Test

(12000 times)

Free Fall Drop Test

(5kg fall from 90cm height)

Shell Resistance and Flexibility Test

(40kg weight. 12h testing)
Double slider zipper
Long-lasting, zips up smoothly
Flexible TPU handle
Sleek design provides comfort and helps absorb impacts
Side stands
Help protect your luggage
Combination lock for clever travelers
Made with a TSA lock so your luggage gets through customs smoothly. The TSA lock allows customers screeners to open your luggage without damaging it, using a TSA key.
Carefully designed 360° castors minimize noise
Features castors made from highly elastic TPE material. The soft material absorbs shocks and keeps your luggage rolling smoothly. The castor bases are secured firmly to the support frame, to minimize noise and absorb jolts, ensuring that the case rolls smoothly even over rough ground.
Castor bases widely-spaced with high precision to ensure smooth motion
The castor bases are spaced 12.5 mm further apart than other carry-on cases, for greater stability when standing and a smoother rolling motion.
This also provides about 5% more total storage capacity than other 20″ cases, so you can take more with you when you travel.
The glossy black 100% aluminum alloy handle is easy to extend Holds securely in place
The 100% aluminum alloy handle, now in glossy black, features 4 adjustable height settings, and a reinforced handle base. Sturdy and lightweight, its precision design makes it easy to adjust.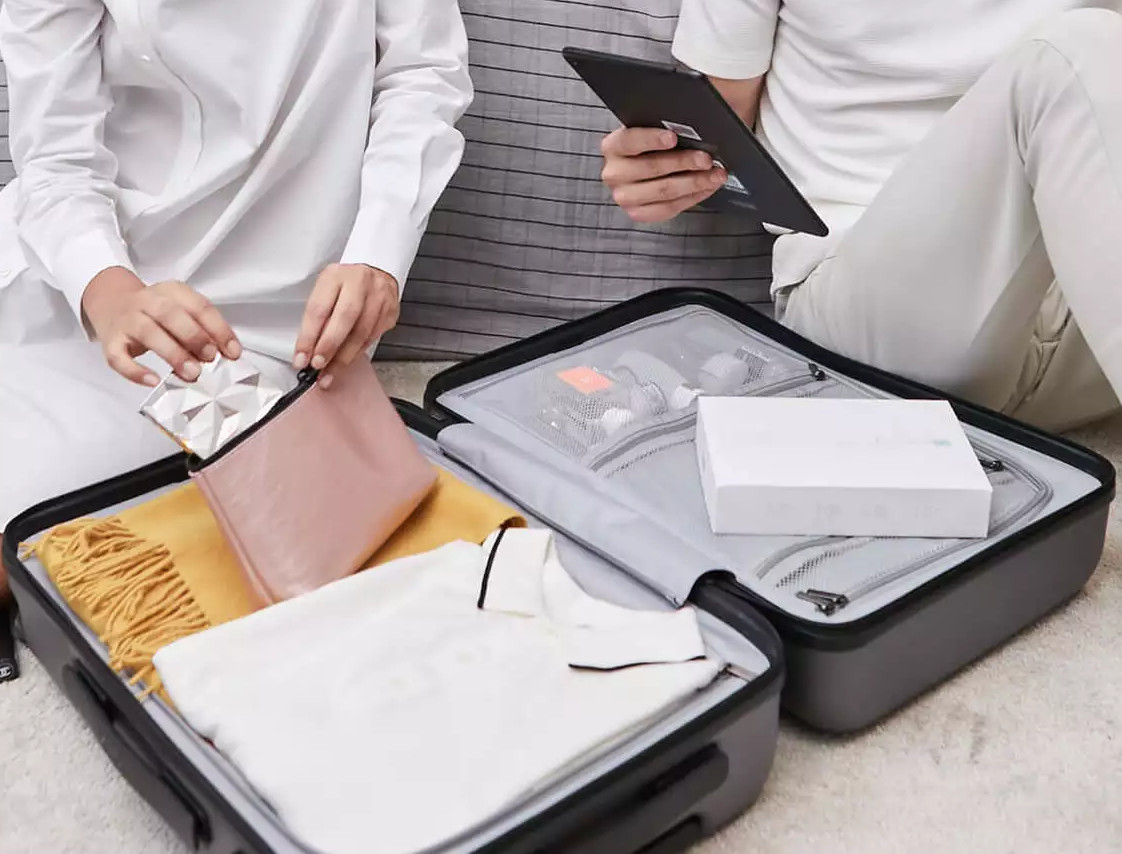 Inside features handy storage compartments and soft lining material
The orderly storage compartments help you stay organized and efficient. Stores more clothing than other 20-inch, 38-litre luggage, and the versatile storage compartments and storage net keep your things tidy. The inner lining is made from polyester fiber, commonly used in clothing—soft to the touch and safe for even delicate clothing.
Storage net
Spacious and orderly, makes storage easy
Unique design
Carefully designed without pull rings,
to avoid rubbing against clothes